Ravenna Park, Northeast Seattle
UPDATE:  Ravenna will start up again for the spring on March 27th, 2012!
Come meet our new trainer Kendra Eyman on Friday March 16!  Signup HERE!
Camp Times: 6:00am Tues/Thurs or 9:30am Mon/Weds
Spring – Summer – Fall Program Location: Ravenna Park


Taught by Kendra Eyman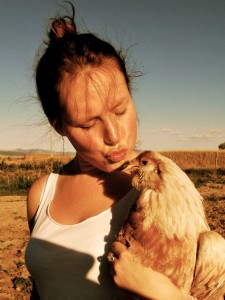 I grew up in Bozeman, Montana surrounded by beautiful rugged mountains and crisp morning air that would take your breath away. When you are raised in a place like Montana, you develop an intimate relationship with the earth. The vastness you are surrounded by constantly leaves you speechless. My parents were constantly taking us on adventures and so I grew up hiking, biking, skiing, snowboarding, snow shoeing, long boarding, playing soccer, roller blading, canoeing, rock climbing, running, and spending time with my three older brothers making tree forts and snow forts and chasing sunsets. I feel so blessed to have grown up with such freedom to explore the world around me and my connection to it all. and a holistic approach to health. I knew I wanted to positively impact others around me by encouraging positive lifestyle changes for both them and their families in some way or another.
In October of 2008, I decided to move out to the Seattle. Part of me wanted to live in a place full of beauty that was also on the ocean, but a larger part of me knew Seattle would be where everything I loved would come together. I attended The National Personal Training Institute and six months into my year long training course, I began training clients at a gym in the heart of downtown. I worked there for 6 months and upon completion of my 500 hours through The National Personal Training Institute, I decided to take a slightly different route and began training clients in their homes and through a local wellness company. Now I am very excited to expand my training into outdoor fitness. I have been given just the opportunities I have hoped for and could not be happier. Each day I have the opportunity to care for those around me and encourage them to challenge themselves and exceed their own expectations!!
My particular passions within fitness include functional movement (Athletic Body in Balance by Gray Cook), the incredible role of our core, strength and resistance circuit training, outdoor sports, motivation through teamwork and many others. When I am not training with Southside Booty Camp, I enjoy reading, taking photographs, cooking exotic foods with my beautiful friends, dancing, learning more about functional movement and the human body, exploring raw foodism, juicing, and trying new things! I look forward to seeing you at the park!