Congrats to all the Booty Campers who participated!
The triathlon is all about accomplishing a personal goal.. but I gotta brag a little… one of our two booty camp relay teams got 2nd place! And Ida from my 6:30 shaved off 10 min. of time from her Danskin race and came in 13th in her age group.. she credits the addition of the strength training she added this past month at Booty Camp!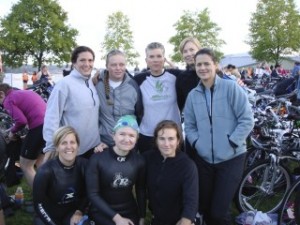 Here are some photos.. I hope to see more of you out next year. It was super inspiring and I think all of the women in the relay groups want to do a full one next time after this weekend's experience. Congrats again to each of you for setting a goal and going for it!